The Endless Possibilities of Digital Tile Design
What if the cost of natural stone, like marble or slate, wasn't an issue? What if reclaimed hardwood floors weren't so hard to attain? Would you jump at the chance to grab some and remodel everything? I WOULD!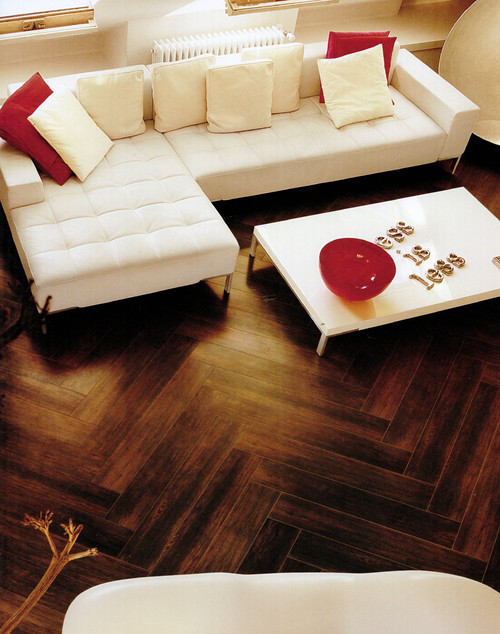 The look and feel of high-end material is something none of us would pass up if it were in reach. Unfortunately, for many of us, remodeling with expensive stone or reclaimed wood from a pre-1920s structure demolition would be amazing, but also amazingly unattainable.
But there is hope!
Just because we have high-end taste, doesn't mean we have to pay high-end prices to satiate it. Evolving technology has given thrifty design yet another gift. Tile. Ok, not tile just tile. Touch free decorated, Inkjet laser printed tile.
Why is this so cool?
Inkjet Tile Printing Technology is opening up options in design that can entirely change the look and feel of your home or office. And it's not just the look of stone, wood, etc that can be replicated, the process can also copy the texture of the given material for a more realistic product. It's also an environmentally responsible practice. Laser printing tile, unlike hand or screen printing, reduces waste, uses fewer chemicals and doesn't require roller replacements. It's also able to recreate certain rare wood or stone types that are environmentally irresponsible to harvest, creating an endless range of possibilities
in custom design!
How It Works
Digital Inkjet Design tiles are created by a machine that takes an image (photo, art, logo, stone etc.), scans it onto the computer and transfers it through Laser Inkjet Technology on to up to 30 12×12 porcelain tiles in a row before having to repeat the image or pattern. All tiles, including relief tiles, can be printed on without missing any of the nooks and crannies that a roller often bounces right over with other methods. The Inkjet process is also 5 times faster, bumping up production speed to 50 meters per minute. After the tile is printed, the design is saved digitally, and can be reproduced in the case of any damage to the surface later on.
One Response to "The Endless Possibilities of Digital Tile Design"